Medical Waste Management
Solutions designed to simplify workflows and drive down costs.
Save up to 80% with a customized solution that best fits your needs.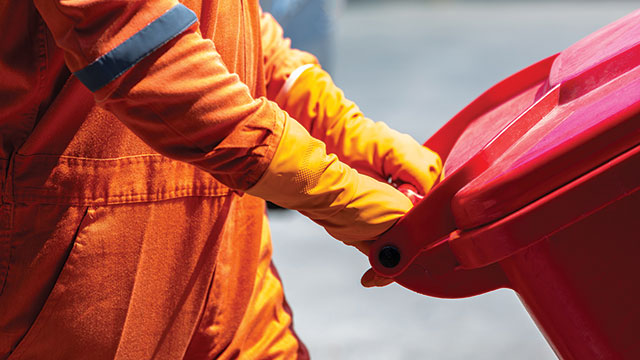 Pickup Services
Medical waste pickup service options to best fit your unique needs.
OnSite believes in empowering care communities with flexibility. With fully transparent pricing models, communities can choose the service that best fits them. Wave goodbye to annual increases, hidden fees, and manipulative contracts.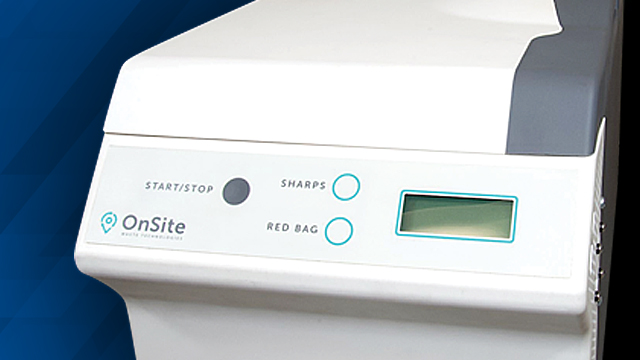 Desktop Sterilization
Take
control
of
your
medical
waste
with
the
TE-5000.
The TE-5000 is a smart, desktop-sized device engineered to empower care communities to treat their own waste with the push of a button. With the the ability to compliantly treat both red bag waste and contaminated sharps, communities can throw their medical waste away in the regular trash following a treatment cycle.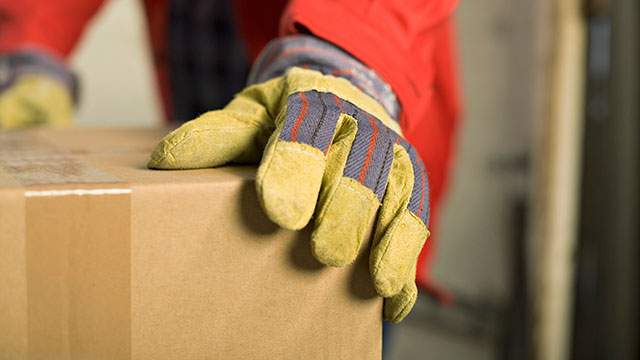 Mail-back
Save
time
and
simplify
your
workflow
with
a
mail-back
program.
Medical waste treatment is complicated. From finding storage to scheduling pickups, it's a lot to manage. Not with OnSite's mail-back program. Automatically receive containers in the mail along with return labels and compliant shipping boxes. Simply send back your containers once they are full. Yes, it's that simple.
Manage Regulatory Compliance Automatically with One Service Provider for All Four Types of Medical Waste
Sharps Management
Needles, blades, syringes and injection devices
Red Bag Waste
Infectious packaging, unused bandages, infusion kits, etc.
Infectious Waste
Outbreak-related isolation gowns, masks, gloves and more
Pharmaceutical Waste
Unused/expired medication vials, I.V. bags and tubing
Choose a medical waste pickup service that best fits your needs
Transactional
Only pay for the boxes you need with a per-box structure.
Flex
Per-trip structure with flexible schedules.
Premium
Traditional monthly subscription with the lowest per-box rate.
Request a FREE quote
If you are looking to improve your workflow and bottom line, fill out the form below and see how TELS can help your community.

*20% average saving based on independent spend analysis of existing contracted customers. Individual savings are not guaranteed and may vary.